Skillet@163
A dining experience at Skillet@163, Kuala Lumpur.
Dear Jay,
It's been more than a year since he recreated the proposal scene from About Time. I was groggy from him walking me up at 8am in the morning.  I noticed he was kneeling next to my side of the bed.  I mumbled something and he took the ring box from my bedside table, I asked when he hid it there, he mumbled something, so now, we're engaged!
We planned to not be married in 2020, just because (but look what happened to 2020!!). That means we have been engaged for more than a year now! It was a huge ordeal for him to plan and propose, so we made a pact to celebrate it as an anniversary this year.  
Long story short, this is our 5-course dinner experience at Skillet@163.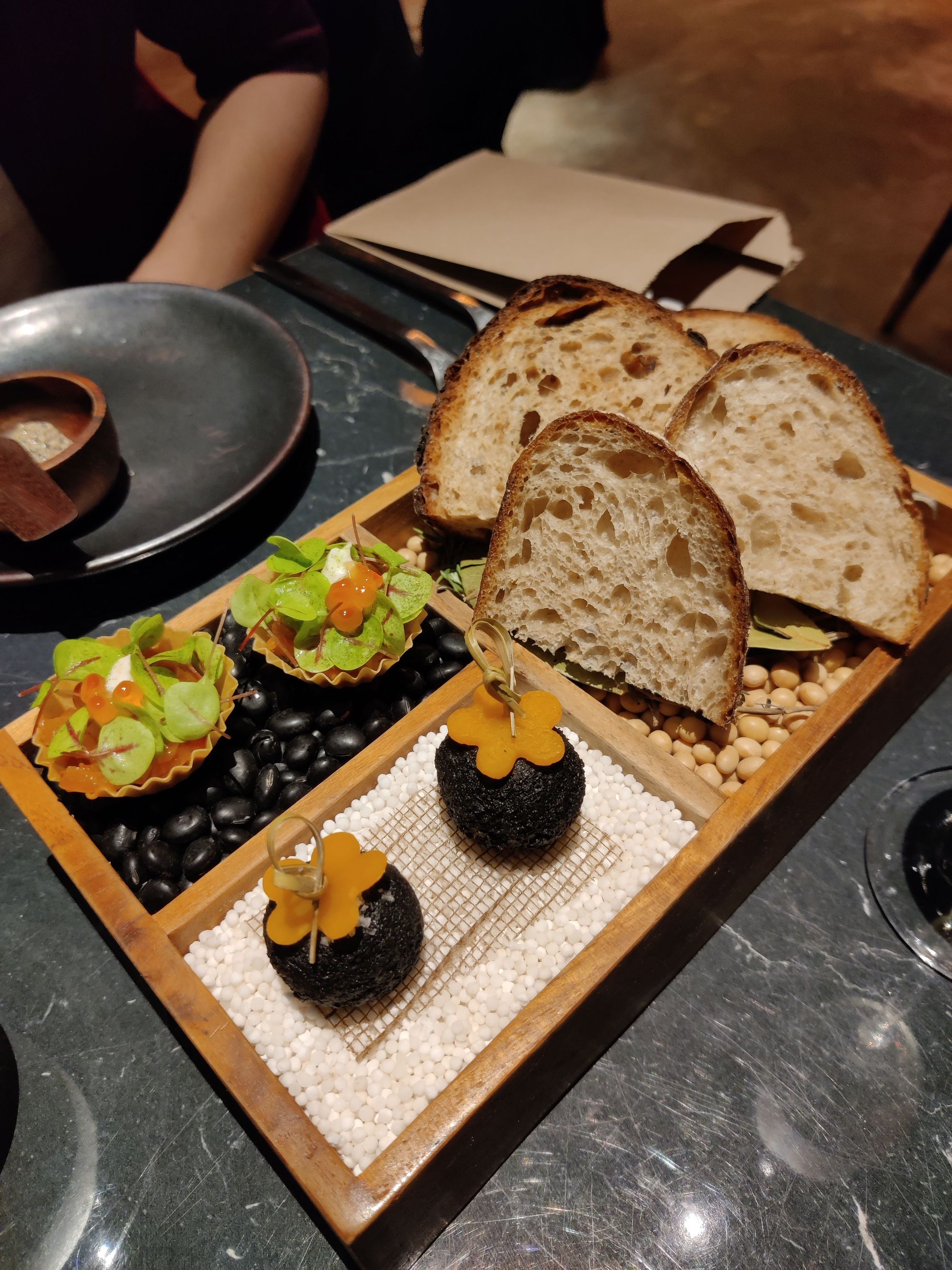 The restaurant was fairly quiet when we were there. However, their service and dining experience was tip-top and the ambience was great.  We experienced their autumn/winter course meal (which they change seasonally. How cool!). TBH, it cost us a bomb! Luckily this is an annual-versary.
I'm grateful that we are able to afford a luxury like this in an especially difficult year for many others. As I am writing this, am reflecting on how many others are struggling through life... This is my experiences and my frequent introspections... A swing between indulgence and guilt. Who knew a dinner date post could turn into such melodramatic sharing!
All that said, I'm thankful for what I have and do hope more people will be able to enjoy little luxuries like this too, once in a while.
p/s: Happy engagement anniversary, dear.