What did we play at a baby shower, you asked?
Also, no baby gifts necessary... say whaaat?!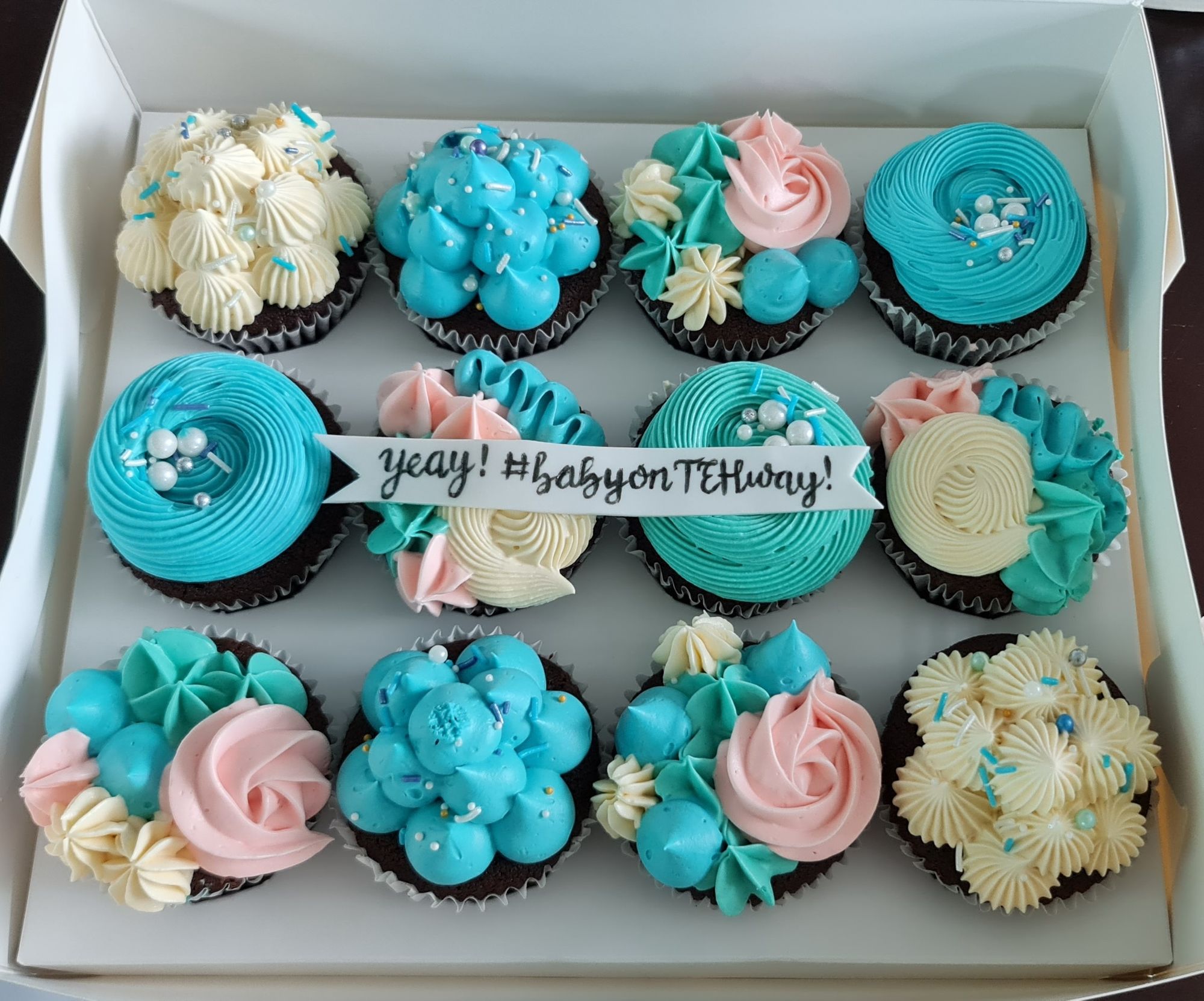 I just attended a good friend's baby shower and very belated birthday lunch. I was also tasked to prepare some entertainment/games for the event.
So what did we do over the baby shower?
No gifts were prepared for this baby shower!
Firstly, no gifts were prepared. gasp! (Don't worry, that's all part of the plan!). Secondly, we're doing this over lunch in a restaurant, with only our table of space to play with, so it cannot be too intrusive or disruptive.
Here are our list of baby shower games:
VIP bingo:  Get the guests to arrive before the "VIP", and fill up a bingo sheet of things the celebrated person will do or say across the event time. First to BINGO wins (we decided the reward will have to be intrinsic. LOL)
Birthcumference: Using a string, cut a length of your guess on how big the bump is.  Bump is measuring the waist size at the highest point of the mama-to-be.
Future facial features: Get everyone to do a mix-match of whose features the baby should have as an adult.  This requires prep-work = Get pictures of the couple, make sure the features are at a similar scale, then cut out the forehead, eyebrow, eyes, nose, lips (+dimples, if any), and chin.  Then blur out both their faces to be used as a base for this low-budget feature mix-match "software".
"Lucky" draw: Get the couple to write, on strips of paper, their wishlist of what they want as gifts.  Fold the wishes up and into a container.  Throw in some impossible-to-get gifts and some "nothing" (e.g. lots of cash, a very expensive baby cot, best wishes, hugs & kisses).  Then draw what each guest should get for the baby or the parents. (We hyped it up by allowing the winners of the VIP bingo and Birthcumference to redraw a gift if they choose to.   We also did a draw & exchange among the guests, so someone may regret their exchange cos their gift-getting task just got harder!)
Other than the bingo, cos the game starts right when the VIP arrives, the rest of the games are played in no particular order.  So just go with the flow and have fun!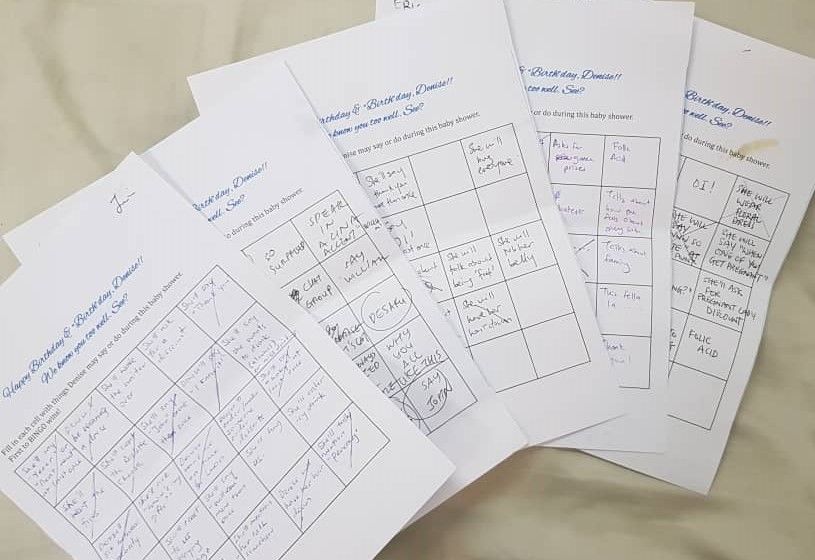 Thank you for today, Juin!!!! My first baby shower!!! Love all the games!!!! Hehe I am still thinking about the games!!! Thank you again!! Love you! ❤ - Our VIP
Simple yet heartwarming get-together to celebrate our lovely mama-to-be.
Aaaww, you're absolutely worth it! Love you too!
p/s: For those looking at 15 games to play at a baby shower, or 30 games inspiration for baby shower, consider who are you designing your games for.  Sometimes just 3 or 4 will do! ;P