Birth, aging, sickness, death
The start of 2023 was already a horrendous roller coaster ride! I wonder what 2023 will end with...?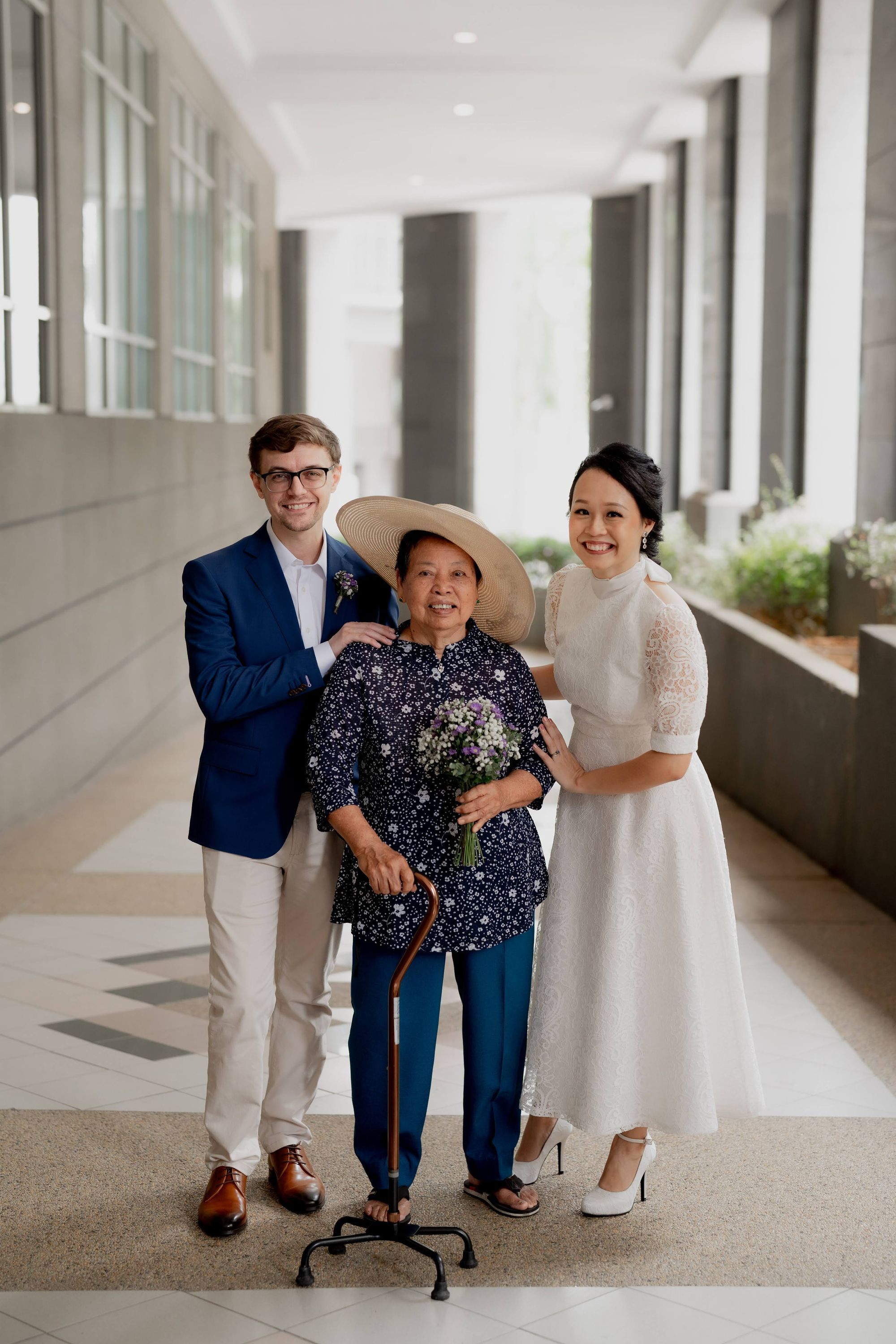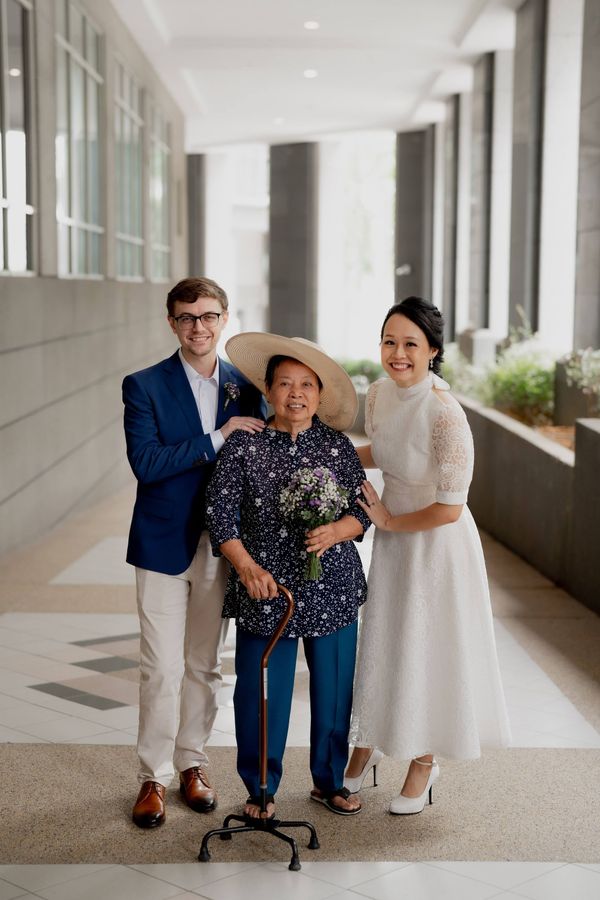 生老病死. That is the cycle of life. What we live for in between is the little blissfulness we can find, and our continuous effort to be kind and loving to others.  
This post documents the ups and downs that happened to me in the first 2 months of the year.
It started in Dec 2022
Grandma was hospitalised.  Suspected with throat cancer and lymphoma. Unable to conduct a biopsy due to her unstable health conditions.
Jan 2, 2023
Our tea ceremony was planned for families to gather and to introduce them to my spouse, and vice versa.  Unfortunately, my father, aunt, uncle, and my grandma were not able to attend, as they were caring for my grandma who was still hospitalised.  Middle-child sis was heavily pregnant with my nephew and can't attend the wedding physically, so she video called in via phone. We made things work. She made it into our wedding pictures!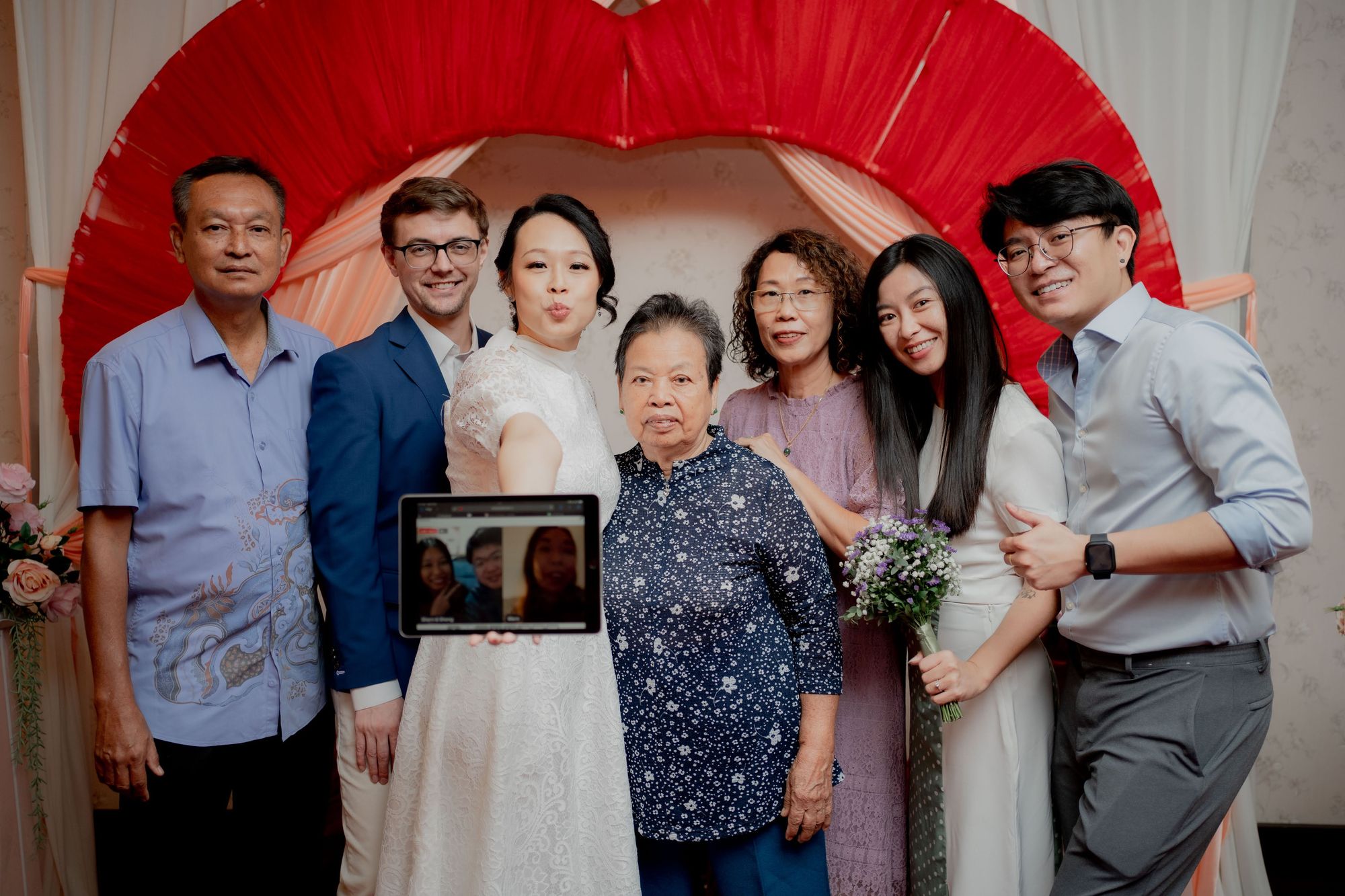 Jan 5, 2023
Day after was my youngest sister's wedding reception. My parents were both intending to not attend, as grandma was still weak and require constant care. I was to pickup family friends from the airport then travel down to the town the reception will be in on Jan 6. At midnight, a phone call between my dad, my mom, and my second sis concluded that my dad will fly over to where I am and follow me to the wedding reception. And... his attendance to the wedding will be a surprise for everyone there!
Jan 6, 2023
Dad's flight was timed to arrived around 1230, while family friends coming an hour before him. I'll have to find ways to stall them while we wait, and get them on board this "secret mission".  Fortunately, they were also stalled by the long queue coming through immigration. YES! Lady luck was with me that day!  Long story short, no one needed to wait long to start travelling to my youngest sis's wedding.  And the day was filled with different people being surprised by my dad's presence!
Jan 10, 2023
Youngest sis flew back to Japan after her wedding ceremony and after visiting grandma at the hospital.
The rest of us continued to take turns caring for grandma in the hospital. Working from home made it easy to visit grandma as well.
Jan 11, 2023
Received sudden news about our granduncle passing... (He just attended our tea ceremony 9 days ago!)
We cousins drove to his wake while the elders stayed to care for grandma in the hospital. Then we returned the same day so the elders can go for his wake and his cremation ceremony.
I saw grandma tearing quietly when we broke the news to her. She was then immediately wheeled to radiology unit for an X-ray.  She mumbled a few times that she doesn't understand why so many things are happening to our family in such short sequences. Series of unfortunate events.
Jan 20, 2023
Was informed that I received a promotion and bonus salary at work. Woohoo!
Grandma was still hospitalised and taken care of 24/7 by our parents. There's news that she may be able to go through treatment that can manage her condition. Yeay!  So we continued to care for her and spend time with her when we can.  She ate very little each time, always saying she has no appetite, and everything is tasteless or taste horrible. But she enjoyed herbal jelly, so much that once, she ate so much of it she puked it out through her nostrils! It was hard to watch, as her health condition didn't allow her to eat much, lest enjoy her meals.
Feb 8, 2023
Grandma was warded to ready her for treatment.  Heard that she got her appetite back and ate a lot!
Feb 9, 2023
Received news of grandma's sudden heart attack when she was at the hospital alone. She fell into a coma after being revived. She was already pronounced braindead. Visiting her was heartwrenching, as she couldn't respond to us anymore.
Feb 10, 2023
Elders to decide if she should be revived again if anything happens or to let her go soon. We took turns to visit grandma, unsure of how long she can live like this.
Sis was advised to come home to visit grandma, as she was only relying on life support. It's only been a month since she left. She was unable to book flights somehow, and got me to help her. I was somehow stuck too, until my husband finally managed to snag her the second best ticket we can find. She will arrive Feb 11 morning.
Later that evening, elders decided to terminate grandma from life support to not prolong her suffering anymore.
Feb 11, 2023
Close family gathered at the hospital, saying our last goodbye to grandma. Youngest sis managed to arrive just before grandma was terminated from life support. We were all gathered around grandma as papa said some prayers in her ears, in hopes she hears it from wherever she was.  Grandma still didn't respond.
She slowly let out her last breath, which lasted quite long, knowing she can't breathe on her own without life support. Even in her last moment, grandma was strong and tough, hardened by her life experiences.
That night, we all travelled back to her hometown village in Kelantan, 8 hours drive away from the hospital she was at.  She were to be cremated where she was born. Her families and childhood friends could pay their last respect. We will relive memories of her through stories we tell each other about her.
Feb 13, 2023
We collected her bones into an urn this morning.  She was placed in a white marble urn with a golden lotus on it. She was placed among her late siblings, cousins, and son.
Feb 17, 2023
it's the 7th day grandma has left us.  We went to a Buddhist sanctuary to give alms to the monk, volunteers, and temple goers.  Monk gave us a dharmma talk, reminding us that grandma taught us a lesson even in death, that death is inevitable. So in this life, what should we strive for knowing death is imminent?  He mentioned about the 4 noble truths as preached by the Buddha.  1) That life or existence itself is suffering; 2) the cause of suffering is due to ignorance - we ignore how we can achieve blissfulness and chase after desires and cravings;  3) there is an end to suffering, which is where life/existence ceases - Nirvana; and 4) this can be achieved by anyone by practising the Eightfold Path.
Since life is suffering, and we have yet practised to a point where we can easily achieve Nirvana. At this rate, the best we can do is to be kind to others, and find blissfulness in our day to day life.  There's more to ponder upon, but for now, let's take time to reflect and be grateful that we are still alive for another day.