Tasik Villa International Resort Port Dickson
There's more to Port Dickson than just the beach!
Unassumingly quiet-looking resort in a modest part of Port Dickson (PD), nestled at the edge of a palm oil estate, providing the illusion of seclusion and privacy, is Tasik Villa International Resort PD.
Once we turned in from the main road and drive towards the hotel, the seemingly long stretch of straight road gave an impression that this will be a peaceful retreat away from the hustle and bustle of the town.  Parked and going in for check-in, we walked into a very clean, wide lobby with a grand staircase that is back-facing the entrance, and a digital display column with a waterfall scene projected. Their resort dining hall was right opposite the reception counter.  Walked right through the lobby, and we got a view of the lake surrounding half the resort, their pools, and their water chalet villas.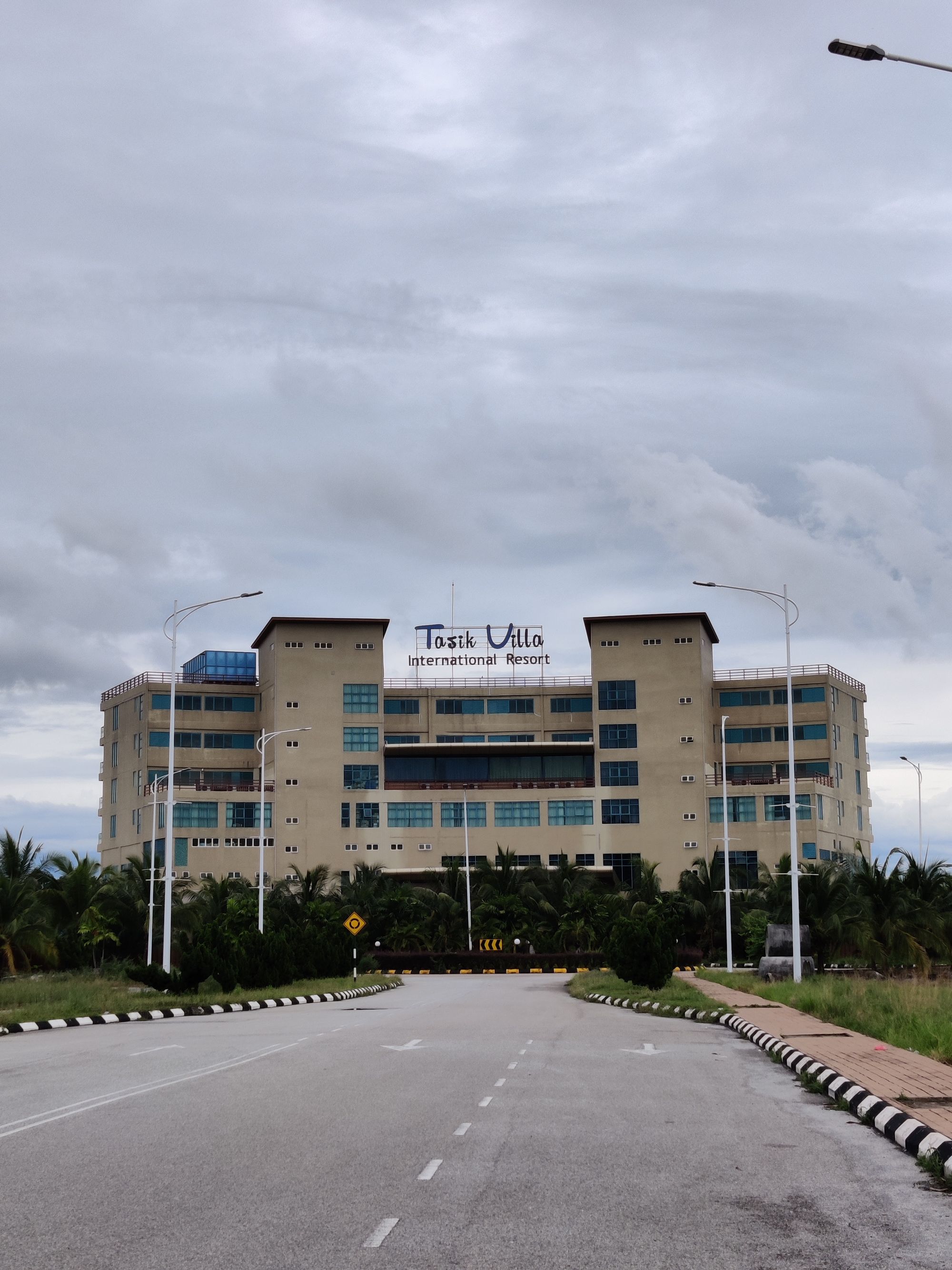 They have nightly musical light fountain, and a water volcano!!
When you think that's all they offer, take a stroll around the resort to see that they also have their own massage parlour (Thai Odyssey), own restaurant (The Little Coconut), day and night entertainment for the whole family which includes paddleboats, bicycles, karaoke stage, mini funfair booths, and even a mini arcade!
We got ourselves the honeymoon deluxe package, which gave us a room on the upper floors of the main resort building that comes with a jacuzzi, and complimentary breakfast for two.  In addition to that, the package also comes with the typical honeymoon room decor, fruits and a bottle of drink, and a complimentary gift that surprises you with a lil magic!  Also, the jacuzzi was already half filled and sprinkled with rose petals for us when we arrived.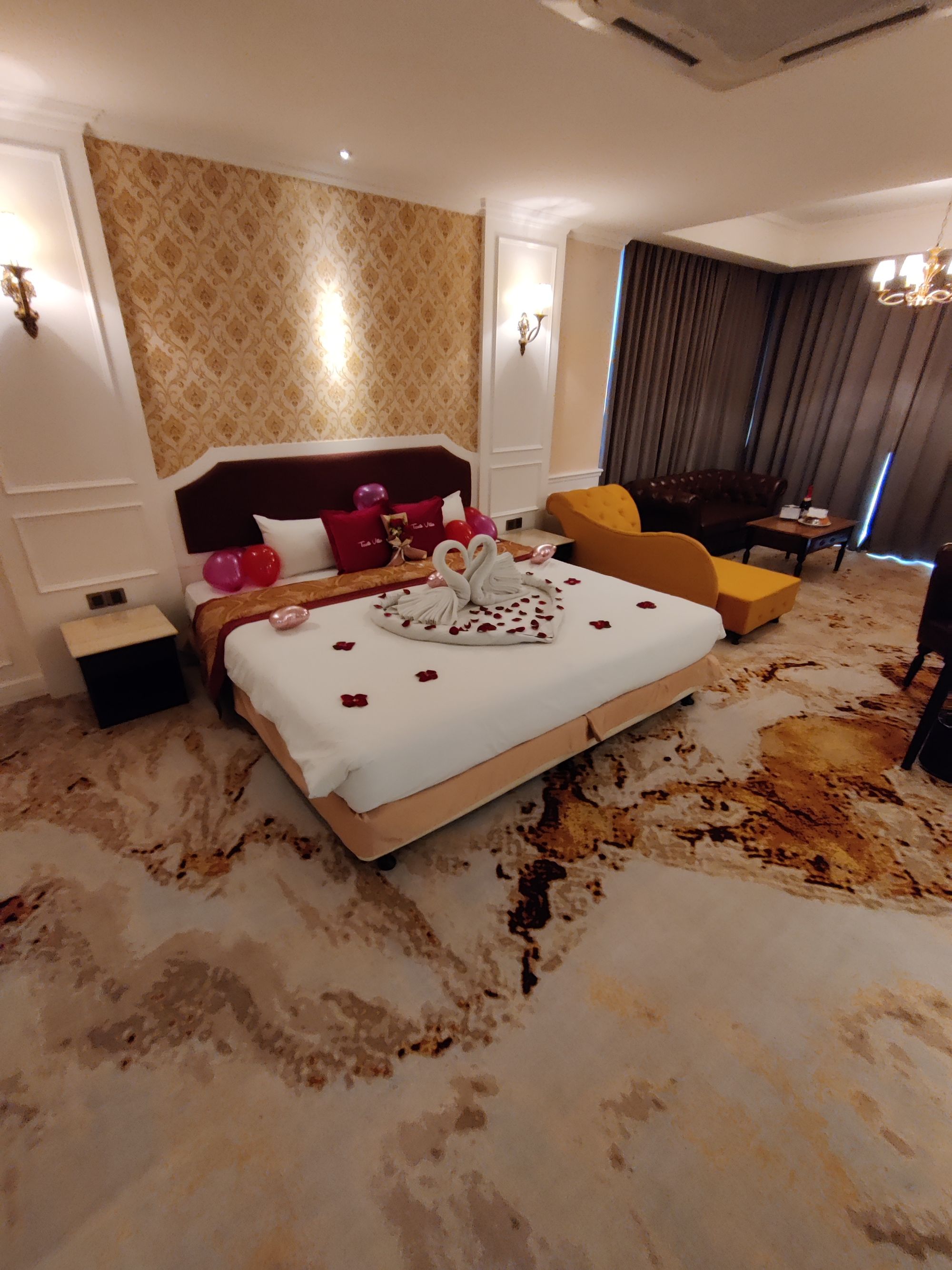 This resort is also situated only 5~10min drive away from a few entertainment parks, such as the PD Maze, Wild West Cowboy Indoor Theme Park, and Alive 3D Art Gallery.  PD Maze was good 40min fun walk, with pieces of artwork hidden within the maze for you to hunt for, so it is ok to be lost in the maze as you get to find these playful sculptures at different dead ends or junctions. The entrance fee was around RM18 for Malaysians and RM24 for foreigners, but it was worth it.
If you are on a hunt for food, there's plenty of restaurants and hawker centres as you drive towards the beach.  PD was also packed with campers when we were there. I didn't realise camping was such a popular activity here!  Interestingly, we were near the beach but never actually saw the beach or the sea at all while we were in Port Dickson! LOL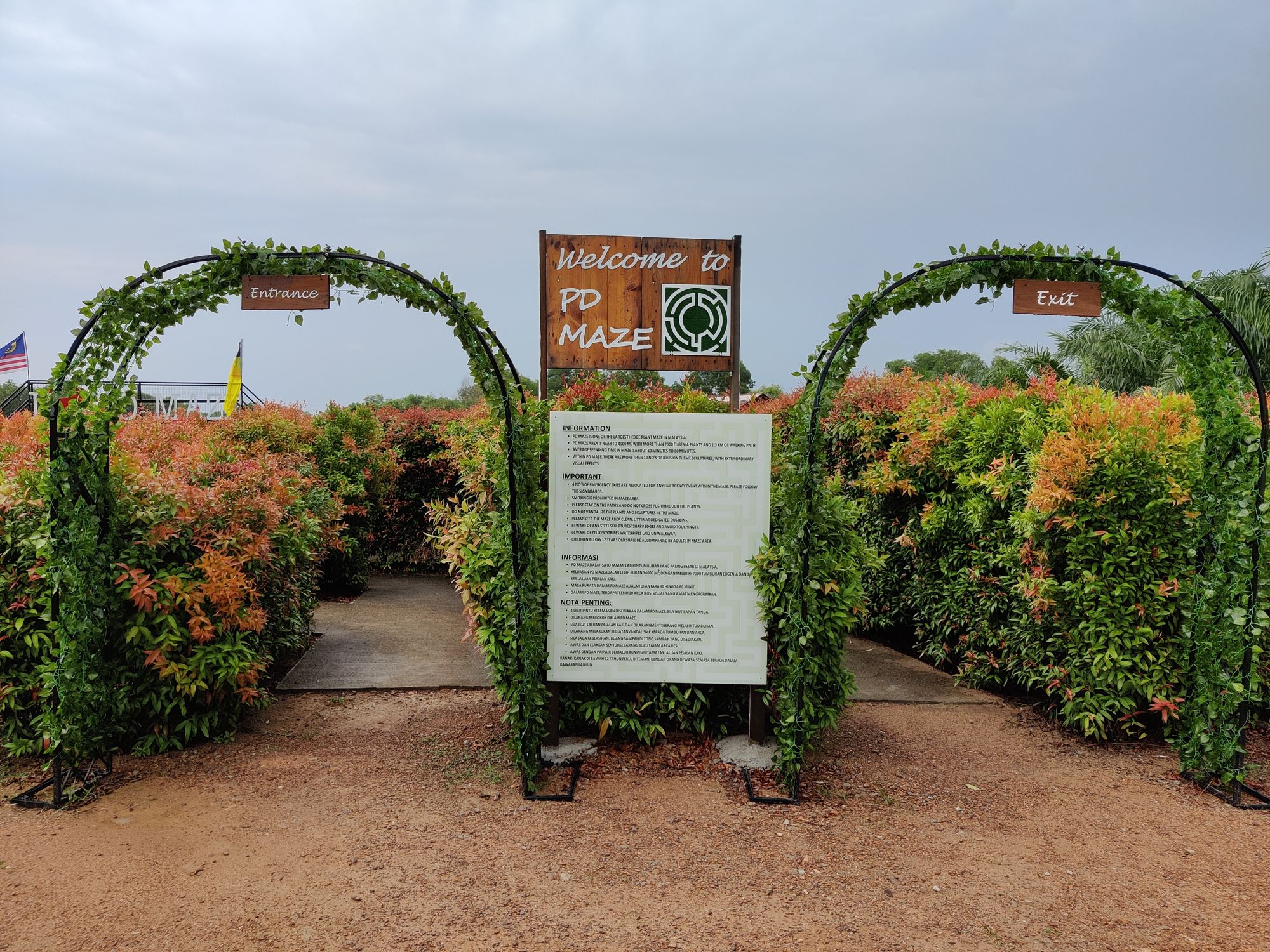 Although it was just a short 2 night stay, we'd say it was an enjoyable getaway.  Just a disclaimer, this is not our honeymoon! Ssshhh, don't tell the hotel!