This was our wedding invite
Convenient, concise, comprehensive. What more do you need eh?
The idea spun out from the intention of not having to print any invites. Moreover, one of us is a software engineer. So why not go virtual?
This was what ours looked like.

He designed the pages to be displayed all at once as a scrollable webpage if linked through the main URL.  Then he also compartmentalised the invite into sub-pages so we can share out specific event invite for different groups of friends.
Our guests can RSVP to each event they are invited to.  He even built in a cute "Cheers <name>. We'll see you there!" or "Don't worry, we'll catch up soon." depending on whether they say yes or no.
We also added this cheeky half-serious gift list for our guests.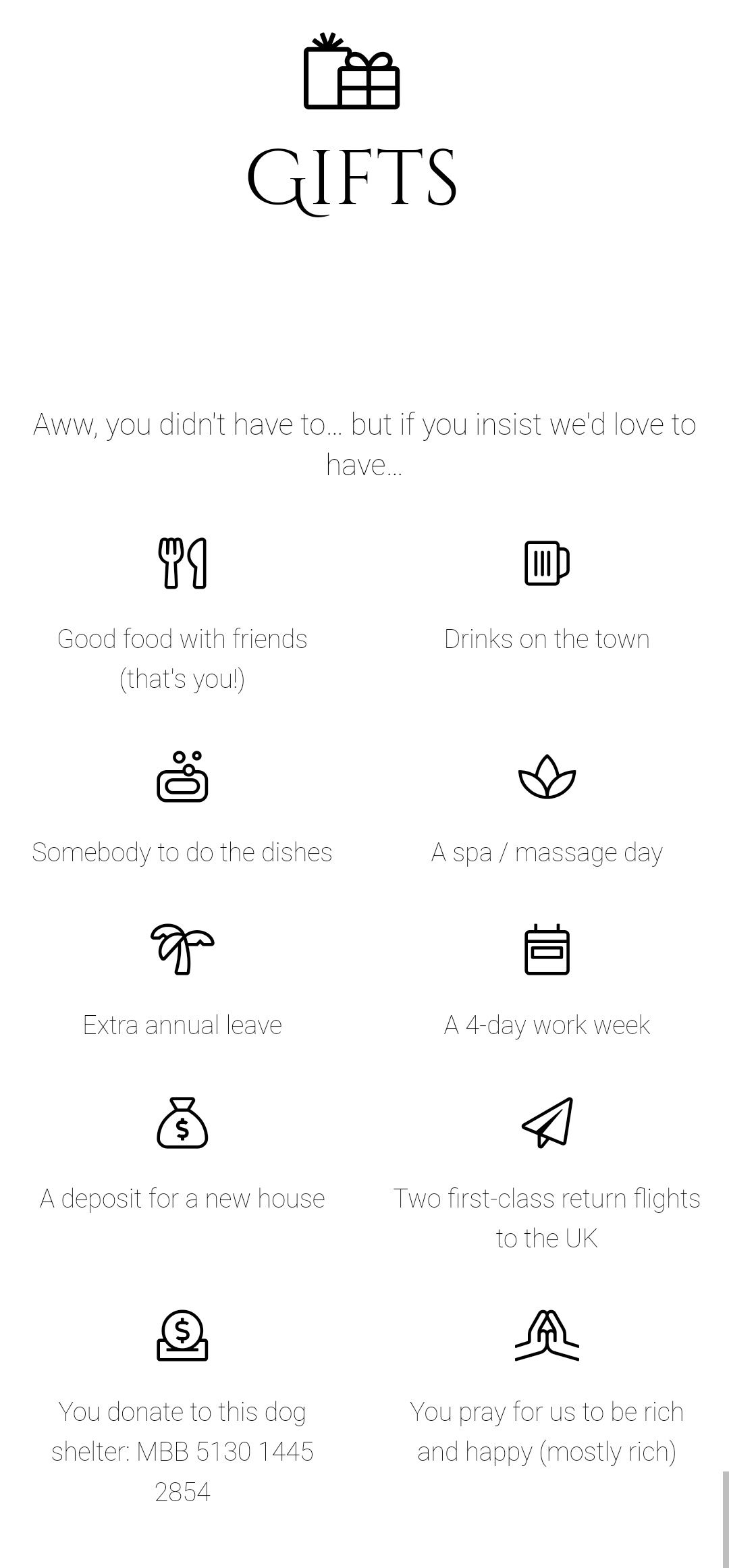 We are organising multiple receptions with guests who may come from different places.  Hence having the space to add recommended stays for those who may need to bunk a night after the event is helpful.  Furthermore, having able to link our event locations to a global map website would be useful for our guests to pinpoint the exact venue they need to travel to.
The best bit about designing our invite this way is that we can keep iterating it up til our wedding day.  Even if details change, we can easily update the webpage and inform our guests to refer to the new details on the same invite link they were given.
We can keep iterating on our wedding invite!
p/s: With all the crazies in 2020, we actually had to postpone our wedding... So this is what it looks like now:

p/p/s: We wanted to use today 4.3.21 to get hitched actually... ya get the countdown moment with the date? Hehe... oh well~