Wedding reception fillers
Little quirky touches from our wedding that made it special for us.
Looking for cute little ideas for your wedding without creating too much waste or breaking your bank? Here are 4 ideas we implemented for ours!
1. Use couple portraits or personalised objects you already have as your cake topper and wedding decor
We were searching for a cake topper and was browsing pinterest, etsy, and our local shopping apps. We found the usual wooden, plastic, acrylic stands. Designed with either silhouette designs or customised text of the couple's names and event date. Then, we realised that we already have the best cake topper right at home! It's a birthday gift from my sisters - an acrylic cartoon portrait stand of ourselves and our pet cat!
We also used a simple plaster cast of our hands, made with a DIY kit given by my friends as one of our simple wedding decor.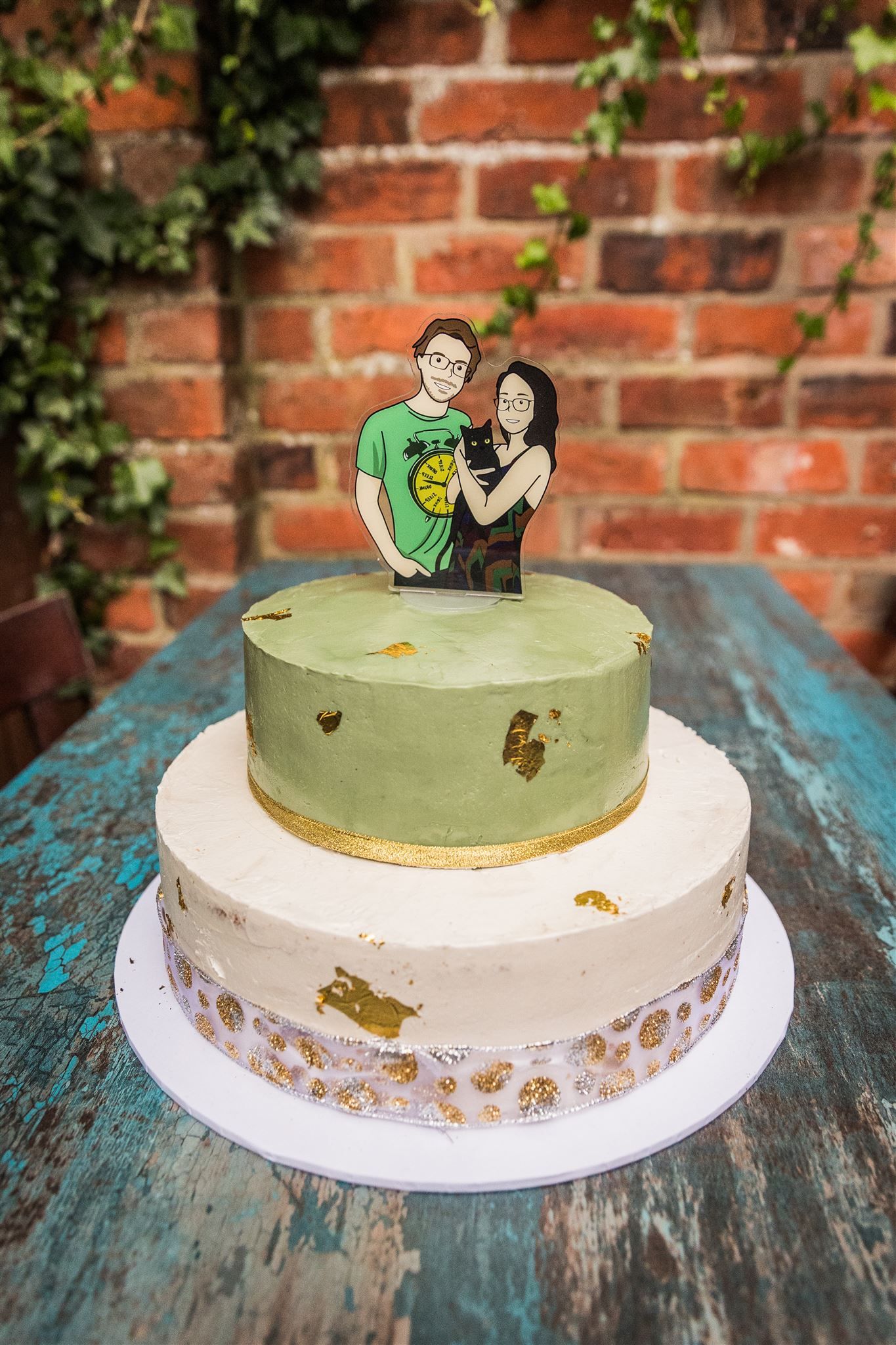 2. Wedding cake that is also a lucky draw activity
Wedding can be a bit of a bore without any entertainment or ceremony (which I guess doubles as entertainment too sometimes). We decided to bring in a lucky draw to our reception and made our wedding cake as the "lottery tickets".  Our "cake" was actually a croquembouche of sort.  Among the vanilla and chocolate puffs are only 3 strawberry flavoured puffs, and whoever got them gets red packets (real cash prizes yo!) from us! It was a great way to bring in suspense and fun, but also get everyone to finish the dessert at the end!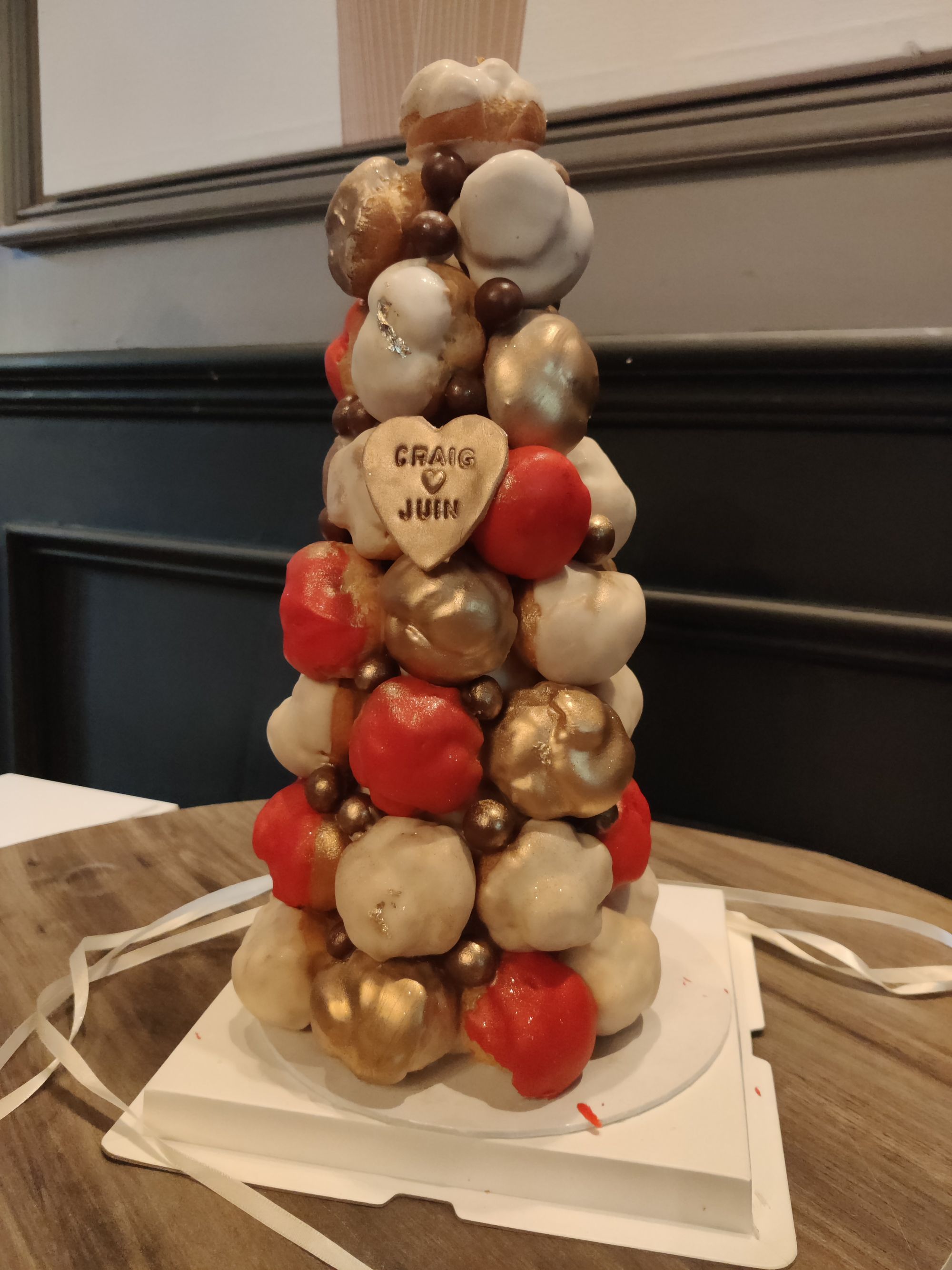 3. Photo prop that doubles as a kids' corner activity
They're not gonna be perfect, but they are gonna be very unique to your party! Prepare blunt skewers or sticks, colour markers (washable ones for rented venue), tape, and printed wedding-themed, outlined photo props. Mentioned the idea to someone at the party, and see them go!
The kids were proudly holding their artwork around during our party, and it was so fun using their artwork as our photo props too! Killed two birds with one stone, Yaaasss!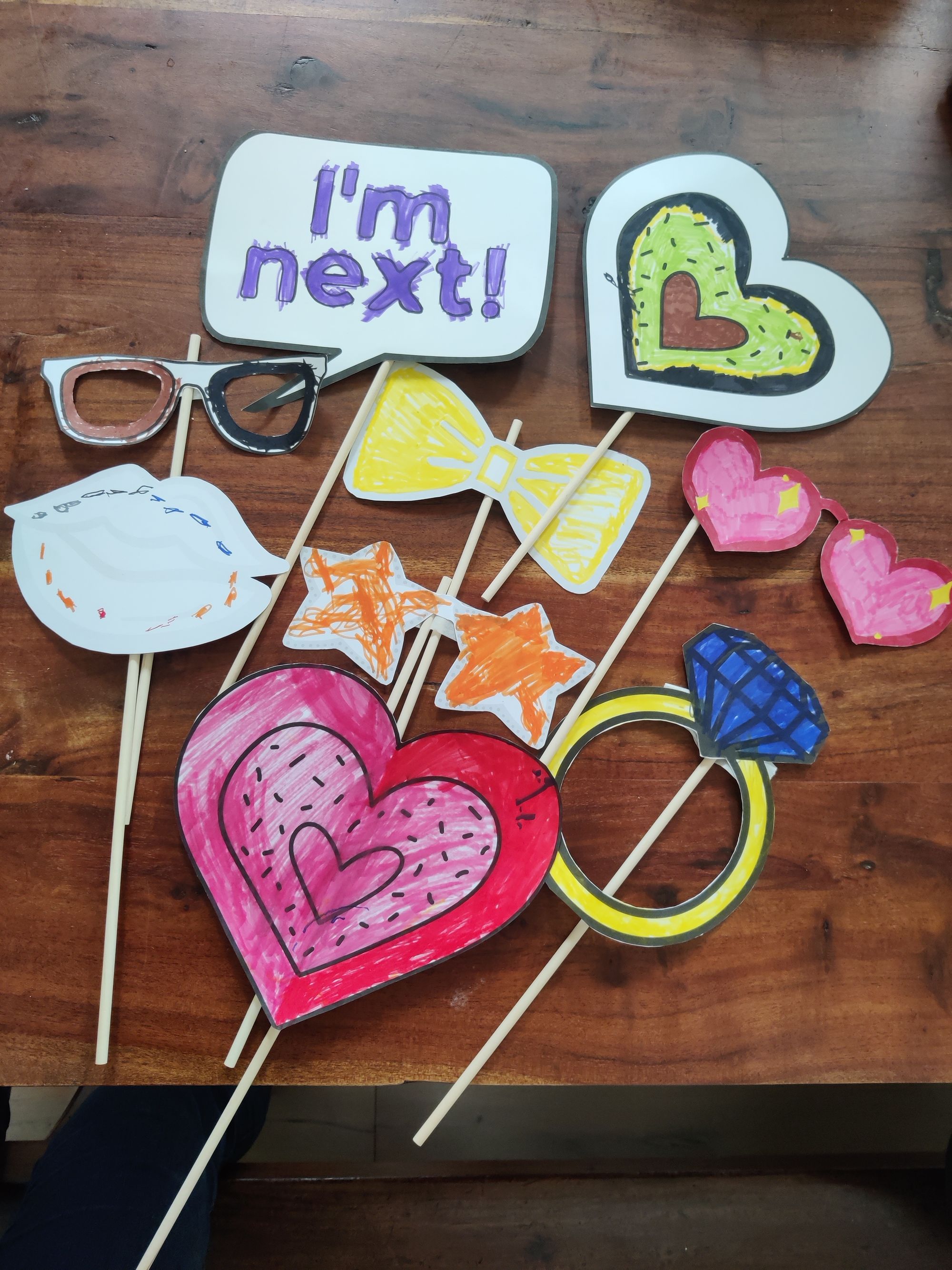 4. Door gifts that can are wedding decor guests can take home
Would love to have been able to decorate the venue with all these batik hand fans, but we didn't! What we did was to showcase them around our wedding photos on a table provided by the venue, which then made everyone think they were just decorations.  Our guests were pleasantly surprise to be able to choose one to bring home! It would have been lovelier if the weather was sunny and warm enough to actually use them, but they did make nice photo props too!